Careers NZ Integration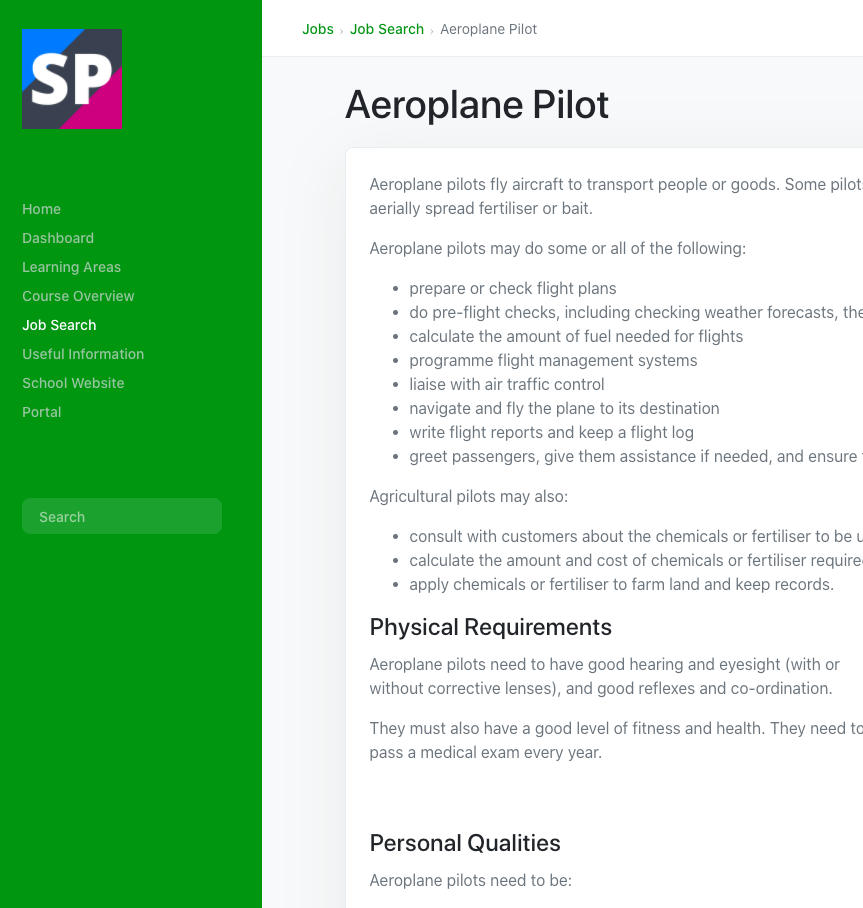 SchoolPoint saves you hours and hours or time by having handy connectors with CareersNZ and their information.
We allow you to display a Job Search tool that both connects to relevant courses and searches the CareersNZ job database and populates useful information for Students.
Students can search by job name or keyword, find information, tag jobs and write their own career planning notes.
They can also see which courses your school recommends they study in order to progress to their chosen pathway.
For Students and Caregivers:
Easy job search tools
Write job notes and study plans
See connected jobs and courses
All in one easy to use system
For Staff and Careers Advisors:
Keyword search to connect courses and Jobs
Promote your courses and learning areas by one-click adding lots of information for students.
Display information directly from the Careers New Zealand website such as:
Physical Requirements
Useful Experience
Personal Qualities
Subject Recommendations
Related Courses
Search students by name, job name of keyword to find students who are interested in certain pathways and message them if you are having open days or careers expo's.
Try enabling the Careers Module in SchoolPoint and see how this will help you and your Students!