SchoolPoint Vocational Pathways
With Inbox Designs' online student course selector, NZQA Unit Standards are loaded against courses with Standards, Credits and Vocational Pathway information.
---
The Vocational Pathways provide new ways to achieve NCEA Levels 1, 2 and 3 and develop pathways that progress to further study, training and employment - In SchoolPoint we list and chart these against the student course selections. Achieving NCEA Level 2 is the foundation for success in further education and the world of work. Level 3 builds upon this through shared opportunities across school, tertiary, and industry training. The Vocational Pathways provide a framework for students to show how their learning and achievement is valued in the workplace by aligning learning to the skills needed for industry. NCEA Levels 1, 2 and 3 Vocational Pathways were launched in 2013/15 and SchoolPoint now includes this information. This was a result of government agencies, the industry training sector, secondary and tertiary representatives and industry and employer representatives working together. Each course has credits loaded from the NZQA website.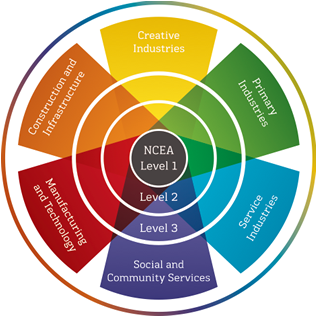 The Six Vocational Pathways are:
---
Primary Industries
Services Industries
Social & Community Services
Manufacturing & Technology
Construction & Infrastructure
Creative Industries
Standards Summary
---
Below is an example of what will be shown for each student and how their subjects relate to the six pathways. Students and parents will then get an idea of where subjects may lead to and what interests the students may have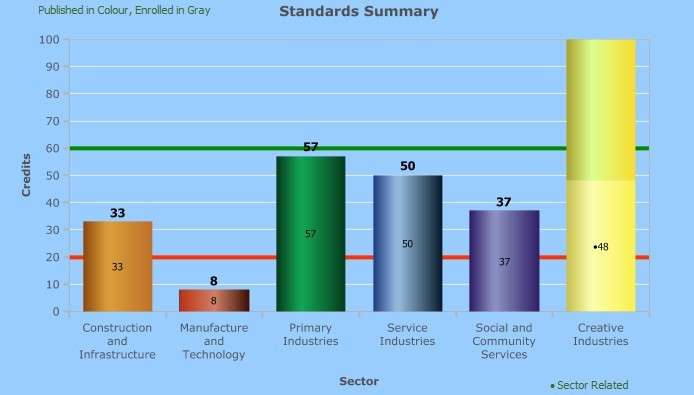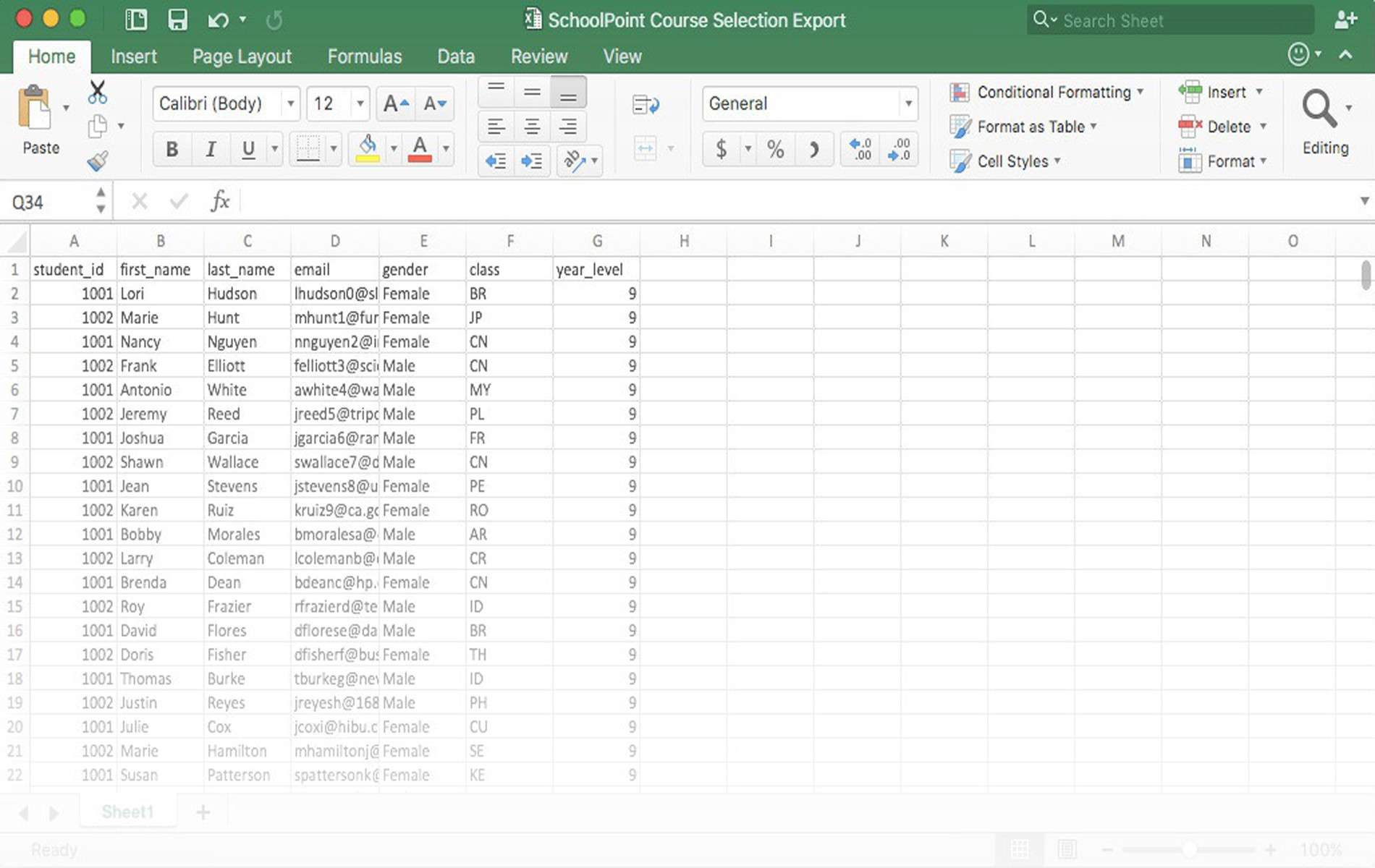 Vocational Pathways Award
---
This will be gained if a student:
Achieves NCEA L2
Achieves Literacy & Numeracty requirements at L1
Achieves 60 L2 credits from recommended standards including
At least 20 L2 credits from sector related standards