Post to your Student's Stream
Basic Steps: Log into SchoolPoint => Find your Dashboard => Send your post
Target messages to students, groups, subject classes or other staff members.
Receive feedback from students as they see the posts.
How to create a post:
=> Log into SchoolPoint https://yourschoolsname.schoolpoint.co.nz/control
=> Navigate to your Dashboard by selecting your "Home" on the left hand side navigation bar
=> Type your message into the STREAM message box.
=> Any links will automatically convert to clickable links for students.
=> You can format and include images in your message.
=> Select the class or group and optionally click the 'Send Notification' checkbox.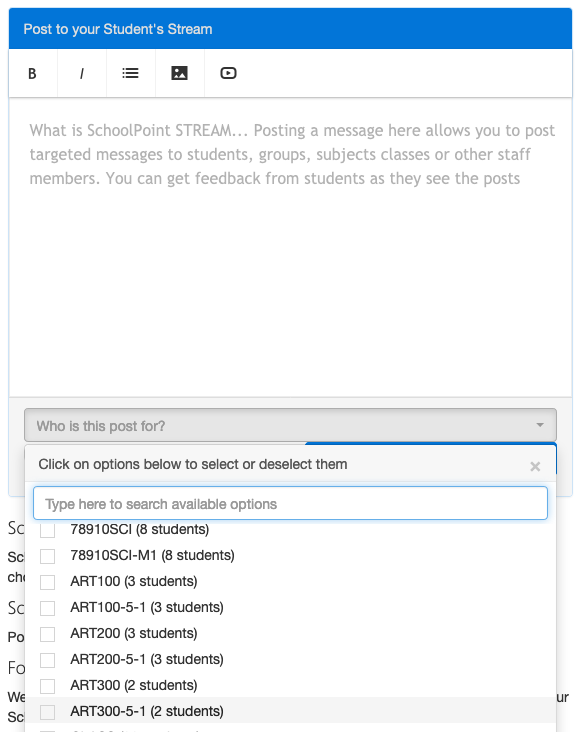 Note 1: If notifications are enabled, then any students or caregivers will receive an alert on their app.
Note 2: Students will see this on their home page the next time they login.
=> Then click POST.