SchoolPoint enables students to login using their KAMAR account and browse your curriculum learning areas, all of your courses, and future pathway choices, throughout the year. While exploring your curriculum and courses, students are supported in the decisions making process by detailed descriptions, images, video presentations and links to your LMS or related information. When registration opens, students are able to view all of the courses available for their next timetable year level, see descriptions, entry requirements, fees & equipment expenses, prerequisites and credit information. Students can also see their internal and external credits, literacy credits, Numeracy Credits and UE Literacy Credits.
---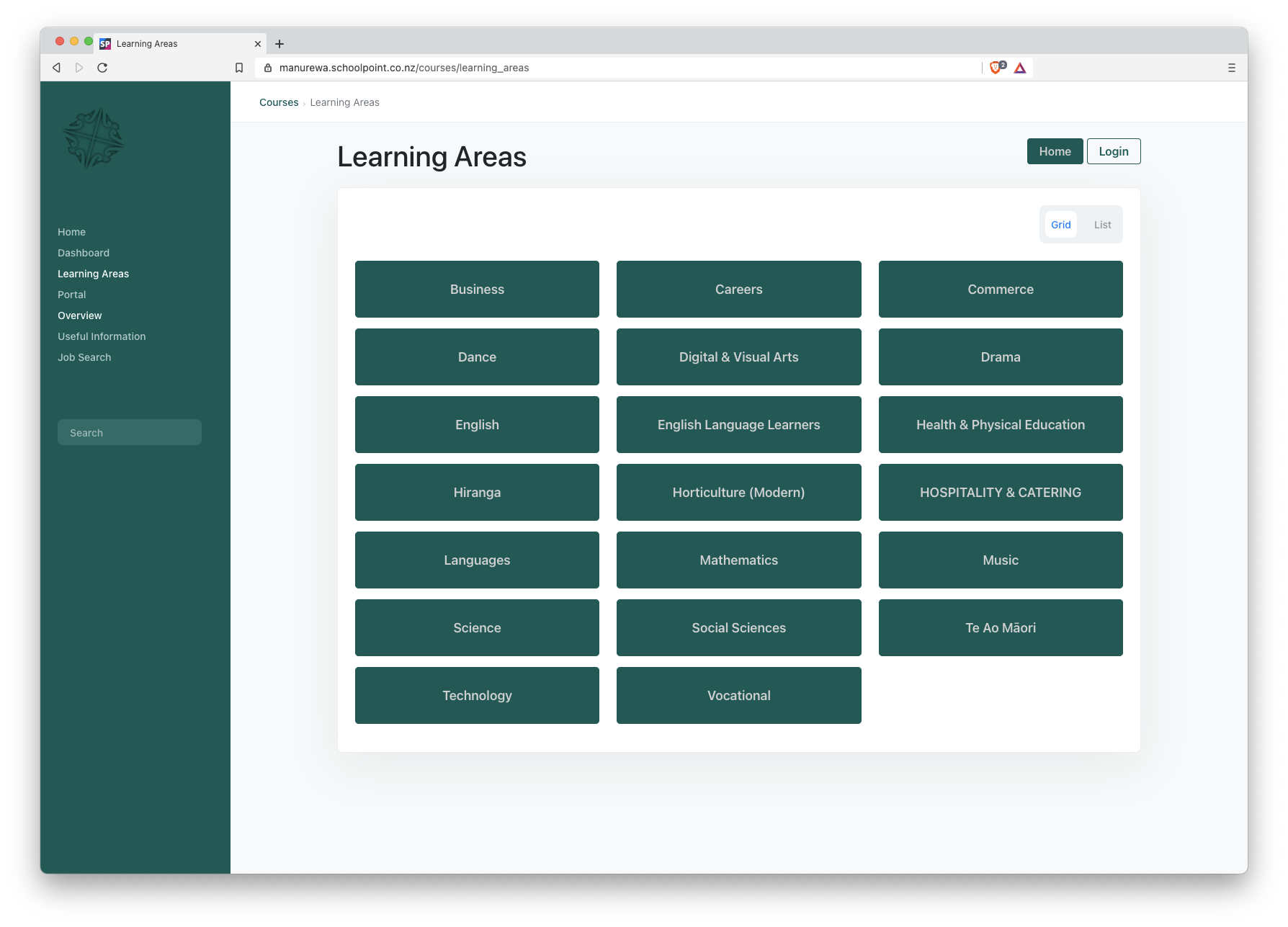 Course Pathway Selector Features
Our software can integrate directly into your KAMAR web portal to allow for consistently up to date student login information, or if you do not have access to the KAMAR Parent Portal (we can help with that) or you can use another SMS. We provide full CSV import functionality to manage your active students. This removes the need for manual data entry almost completely.
---
---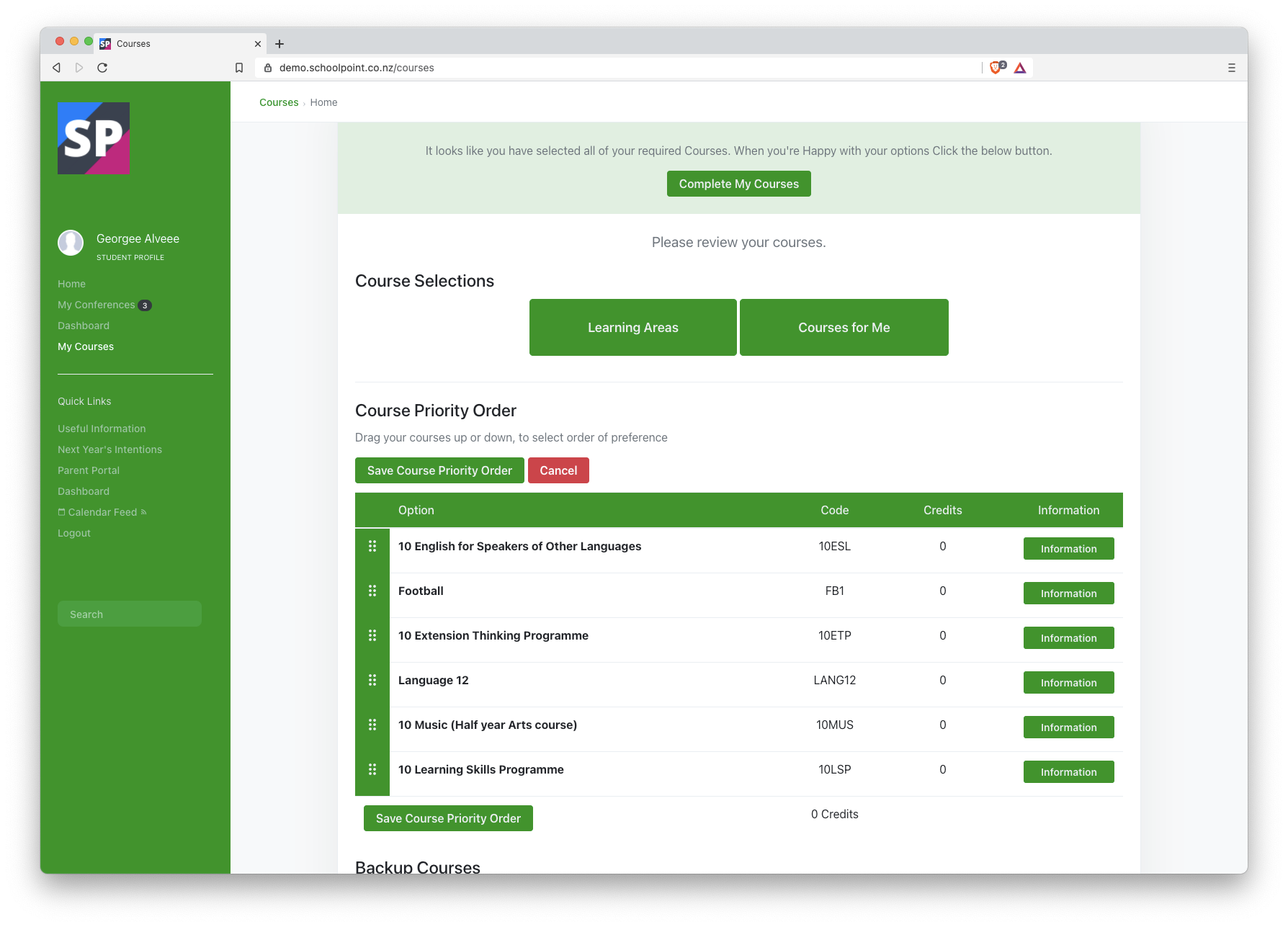 Simple Course Selection
Our online course selection software is simple for students and caregivers to use, and fast for your administration staff and tutor leaders to load learning areas, courses and information.

We offer full reporting services that import directly into KAMAR for manipulation and reporting in Excel.
---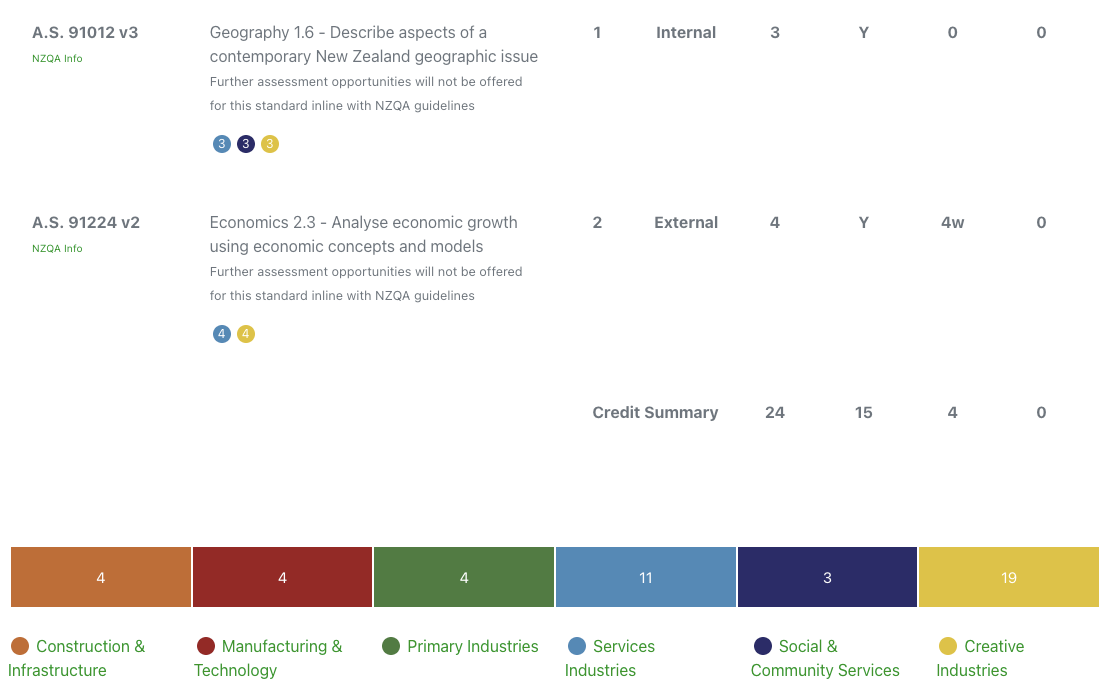 Vocational Pathways
View more information about how Courses have Unit Standards and Vocational Pathways Information from NZQA here.
SchoolPoint will maintain all Standard information, for Staff/Head of Department to load a standard against a course, you just enter the Standard number, eg: 91224 and the system will load the Descriptions, Information, Credits and Vocational Pathway information:
A.S. 91224 v2 Economics 2.3 - Analyse economic growth using economic concepts and models
---
---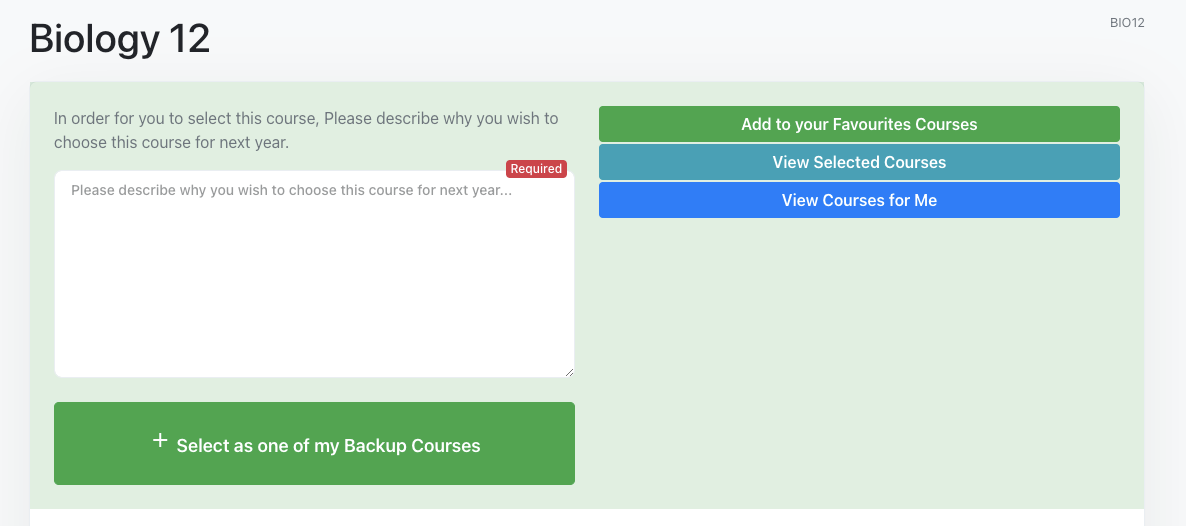 Required Notes
Define on a course basis if notes are required when a student selects that course.


Require Students to Enter Notes:
No note is required or available to enter
A note is required (at least 30 characters)
Make notes optional - Student can enter notes, but do not have to
If Enabled, The Student must enter notes on why they want to take the currently viewed course before selecting it
---
Customise Your Site
Append your School Logo or Crest to the application and PDF reports..